REFOCUS REFUGEE MEDIA LABS
ReFOCUS Media Labs
Real Lives, Real Skills, Real Futures
In 2018 we initiated our pilot program ReFOCUS Media Labs on the Greek island of Lesvos where over 10,000 refugees currently wait for asylum claims to be processed.
Through photography, video production, sound, graphic and web design our programming assures that refugees spending long months and even years waiting for asylum enter the labor force of host countries with modern, marketable skills.
While we cannot force governments to bring an end to the conflicts that force this exodus for survival, we can impact individual lives by providing access to media creation tools, professional instruction and promote their evolving skills.
We see nothing but extreme potential for ReFOCUS to evolve and take root in multiple refugee communities throughout the world, but we need your help. You can be part of this by volunteering to teach your passions, by donating modern media creation tools or by financially supporting this vital programming.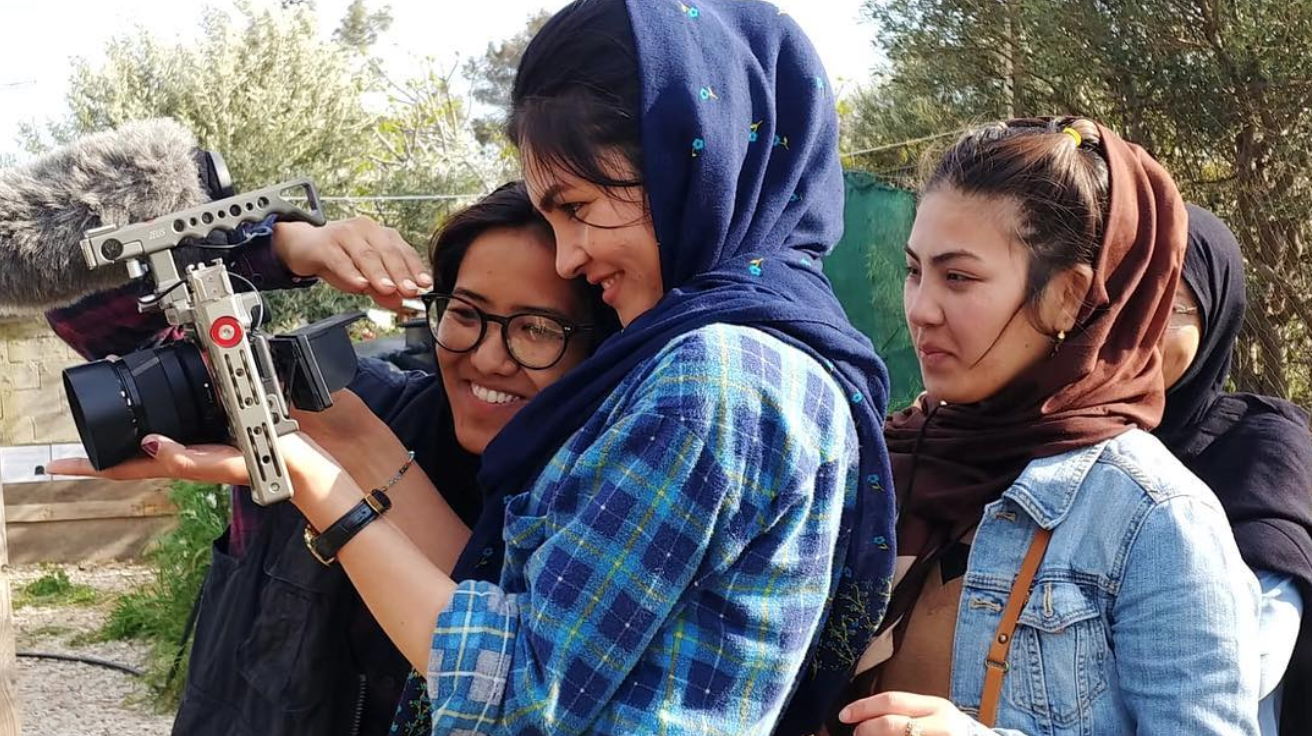 Tens of thousands of teenage and young adult refugees continue to flee their countries due to conflict, war, persecution or extreme poverty. After spending long years on their way to a safe place, they lose crucial years of education lingering in refugee camps waiting for asylum. Meanwhile, this loss of education and time compromises their dreams and aspirations as most are forced into accepting low-paying unskilled jobs to support their families. Our experience in the field shows that teenagers and young adults are in a desperate situation, and ReFOCUS courses help refugees develop marketable skills, control the way their story is told, instill the confidence needed to build better futures and avoid the trap of unstable employment.
ReFOCUS IS ABOUT SUPPORT AND SUSTAINABILITY
For these reasons, we fundraise to bring computers, media creation tools and teachers into camps and community centers to train refugees. And a beautiful thing is happening as former refugees with media creation skills immediately giving back. They, along with young filmmakers trained in our Rough Cut program in Philadelphia, are putting their skills to the ultimate use by serving as Teacher-Artists and leading the workshops current refugees so desperately need.
A major goal of our training is to help refugees learn these skills by producing original content, host and promote their work in exhibitions open to the public. In addition, we're building a support network of artists and teachers to help promote their work wherever they secure their asylum.
The first ReFOCUS Media Lab is up and running inside the One Happy Family Refugee Community Center on Lesvos, Greece. This tiny island continues to host over 8,000 refugees and more arrive every day. This community center was built
with
and
for
refugees, and our time teaching here over the past two years is what inspired us to create ReFOCUS.
GET INVOLVED AND HELP CHANGE REAL LIVES RIGHT NOW
While financing is needed to purchase computers, cameras and other media creation tools, please get in touch if you're interested in volunteering as a Teaching-Artist or have any media gear that can be utilized in our programming. Please consider donating to ReFOCUS because this is about real lives in need of real skills that can help actualize real futures.
ReFOCUS Media Labs
is
a refugee crisis social media platform and skills training program formed on the Greek island of Lesvos. We continue to empower refugees to tell their own stories and prepare them for a professional future.
Rough Cut Productions
of Culture Trust Greater Philadelphia has 501(c)(3) status as a registered charity. All donations from US-based taxpayers are tax-deductible.
For more information and regular updates on our programming please visit us on social media-
Facebook: @refocusmedialabs @OHFLesvos;
Instagram: @refocusmedialabs
and on our site-
www.
refocusmedialabs.org